As President of the Atlanta chapter of Sisters in Crime, I have been very busy this year and had many surprises. I have been caught off guard by some of them.  I have been asked to be a  panelist and a moderator for two upcoming events. I am delighted to have this opportunity as I always feel like I learn more when I go out and share with others.  Teaching is the best way to be certain you know a subject.
I was not surprised to be asked to participate in the Atlanta Sisters in Crime panels for the Atlanta Journal Constitution Decatur Book fair.  It is the largest independent book fair in the country and draws a crowd of over 70,000.   Saturday September 1st, I will be moderating a panel about Sisters in Crime, what it is, who we are, and what it can do for mystery lovers.  On Sunday September 2nd, I will be moderating another panel.  We can be found in a large quad booth at spot 402. https://decaturbookfestival.com/exhibitors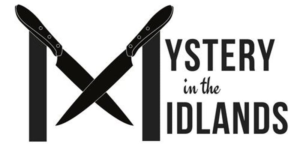 Palmetto Sisters in Crime is hosting their first workshop called Mystery in the Midlands in Columbia, SC on Saturday, July 28th. https://palmettochaptersin.wixsite.com/mysite
Join us for a full day of author panels, writer's craft workshops, and an author luncheon! Stick around for a signing at the end of the day. Headlined by Elaine Viets, this day-long mystery conference includes over 20 mystery writers from all over the country! Lunch included. https://tinyurl.com/MysteryinMidlands
https://www.eventbrite.com/e/mystery-in-the-midlands-tickets-47275161280
I have been invited to participate in a panel on short stories with Paula Benson and others.  I am thrilled because I attended a panel led by Paula Benson several years ago which pushed me into trying  that style of fiction. Since then I have had 6 short stories published ( some under a nom de plum).